My father bought a brand new Raleigh bicycle, made in England, for me in Mandalay, when the rest of the family and I
were in Kalaw. (Maung Maung Latt 1940 ခုႏွစ္က Raleigh စက္ဘီး ေၾကာ္ျငာပါ။ က်ေနာ္တို႔ကေလးဘဝက မွီလိုက္ပါေသးတယ္ ။ လူပ်ိဳ အရြယ္မွာလည္းစီးခဲ့ဘူးပါတယ္။)
That was a reward for my achievement in 4th. Std. exam.
My friend in Kalaw, Alfred Pu, taught me wihow to ride the bicycle, using his bicycle in Kalaw. I got the chance to practice riding my new bicycle when we visited Mandalay. It was locked for my single use since then up to after I married.
I used my bike daily to go to St. Peters' High School later privatized and changed name to No 9 State High school, Mandalay. When I attend the Medical University, IMM, I used that daily. I continue to use that during my days as Houseman and General Practitioner.
So for at least 15 years it needed one time overhaul only, because it was made with good quality steel, and of course, made in England, it always seem to be like a brand new bicycle! Can you believe it or not? But it was a truth. Every body praise that new looking shining bicycle as the new imports of almost all the vehicles were virtually stopped during General Ne Win's time. And cheap bicycles from China, India, Thailand and Malaysia were also not available in Burma at that time.
After we married, stay away from the parents home, my mother requested me to give back that very good conditioned Raleigh bicycle for my No. 6 brother Nyi Nyi who was attending MASU, Chemistry major. But he said it was stolen and we lost that precious bicycle.
I had no vehicle, so I had to borrow money to buy a Chinese made new bicle named, Pan Tdwe Nae Wai, or blosoomed with flowers.
Later I had to borrow money to buy a second hand lady red Honda motorbike K 1000 and after few years need to borrow money to buy a reconditioned second hand vintage VW car which was sold off in lots from army used vehicle depot. Note: There were no Hire Purchase car loan scheme in Burma. I was jeoulously attacked by my superior Anatomy lecturers, PhD Anatomy, (from UK and Australia universities) because they sold off their cars imported
after comming back from abroad and using bicycles and I could afford to use a second hand motorbike! What a big joke for the people of the whole world!
Alhamdulillah, I could buy new cars for my wife and three children, of course with Hire Purchase. Shukur to Allah.
When compare to my condition of without a bicycle (no need to tell about motorbike nor cars) my daughter who is working in HKL, Hospital Kuala Lumpur is totally different.
At first I give her the second hand (from mother) Proton Satria, but her elder brother wanted that car and given his used car Proton Wira 1.5 Auto so later I decided to buy for her with brand new Fiat Punto. After finishing 2 and a half years' study in University Malaya's Pre-Clinical, when she had to continue to study in Ipoh, Royal College of Medicine, I bought her another
Honda City. Once she got the MBBS degree and going to marry, I bought her or give her the almost brand new Honda Civic. (I bought a new Honda Accord for her brother and she got her brother's about five
months' used brand new car.) Her Honda City was given to her younger brother who is now sitting Form 6 exam at UCSI.
I am not bragging. I just to remind my children not forget my poor past. With that I need to work very hard up to now. Of course because of the MERCY OF ALLAH and because of all the family members' Rozy or Ridzky.
After we married and started GP, even my 15 year old bicycle was repossess and we had no transport.
TQ Allah for all the blessings.
I never suffered from hard feelings except for a little bit sad but I was really happy to contribute back to my family, when I need to give back my old but still shining and good like a new bicycle, diamond ring (bought for me as the prize after I got first in the ? 6th. Std exam and my love of the life, Yashica camera. Because as my GP was just started, I have no much extra money and I was really happy to support my parents with those things.
I love you Nani, Pa Pa, Ah Ma, brothers, sister and of course my wife and children. Shukur Alhamdulillah, Allah had later rewarded all of us with numerous blessings and gifts that we even never dreamt. Please forgive me if I am wrong in writing this memoir. I just wish to record how we had struggled in our early lives.
I would like to write about the numerous defects of our Proton different models later only.
Toyota has launched an updated C-HR in Malaysia in 2019.
May be this is the last car I bought with my name at 69& half yr of age.
My first car in Malaysia was a second hand Toyota 626.
After that I bought my first brand new car, Proton Mega vulvae 1.5 first batch. Red one. That was the only new car I used. Other brand new cars I bought were given to my wife and children and I used their old cars.
Now I will give this car to my wife as her Birthday present. Previously I had given her Volvo 90 and Mercedes as Birth Day present. Shukur Alhamdulillah. I would have her old Mercedes to travel between house and clinic, MashaAllah.
Now this car is Toyota Red colour.
When I bought the Mercedes for her we sold off her Volvo and my Fiat Punto (I was driving after I bought the Honda City for my daughter and took her car).
About 5 yrs my wife managed to send and call be back but later I need to use the Taxi of our friend/neighbour Encik Razali.
Later I started to use the UBER for few times but when the driver tried to overcharge 100% by looking at our semi-D house I stop using it and tried to use Grab on and off instead of giving trouble to my wife.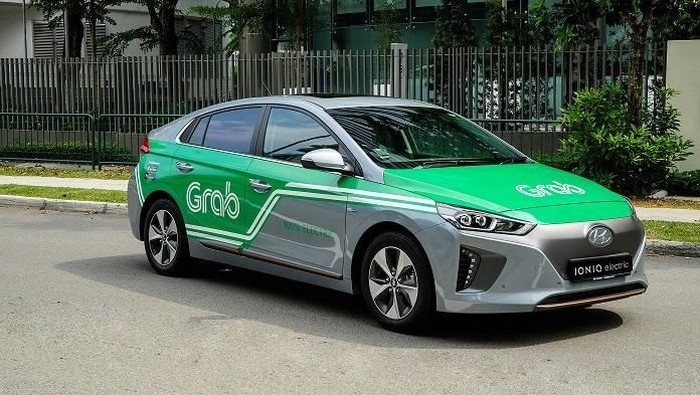 Now listen to the bicycle songs including the two composed by my friend, Dr Sai Kham Leik, vocal by Sai Htee Sai
Related Articles
Tags: Apartment, Bicycle, North Carolina, Park, Passive smoking, Raleigh North Carolina, Real estate, United States